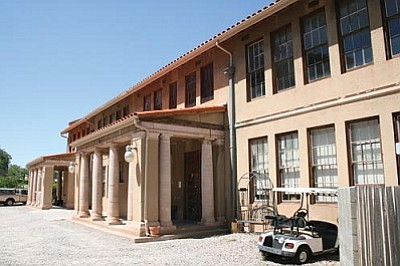 VVN/Philip Wright
The Old Clark Street School, first built in 1898, has been undergoing a lengthy and involved renovation into Jerome's Civic Center. The library, town hall and town council moved into the building in early 2004.
Stories this photo appears in:

Early in April 2004, Mayor Jay Kinsella proudly held up a certificate of occupancy for a news photo. The certificate represented a tight deadline.