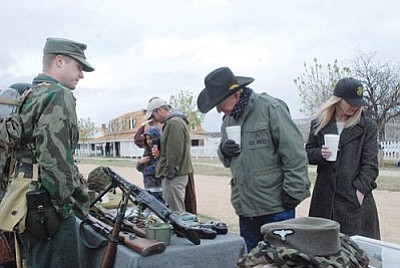 Attendance at Fort Verde State Historic Park is up almost 50 percent in the first quarter of 2012. The rise is attributed to its integration into the events going on in Camp Verde, the result of an agreement signed last year between the Town of Camp Verde and Arizona State Parks.
Stories this photo appears in:

Park's attendance up 50 percent.