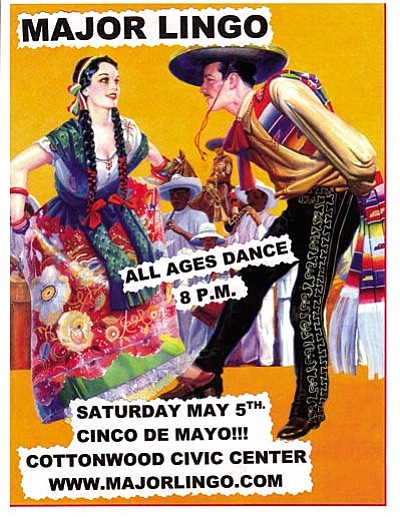 Major Lingo celebrates Cinco de MayMay 5Major Lingo is hosting its All Ages Dance for Cinco de May starting at 8 p.m. The dance is at the Cottonwood Civic Center in Old Town. No smoking/no alcohol. Cover is $6 for adults and $3 for age 12 and under.
Stories this photo appears in:
Friday Night DancesMay 11The High Desert Kickers invite everyone to their next once-a-month Friday night dance at the Cottonwood Civic Center on Main Street in Old Town.Check for more listings!