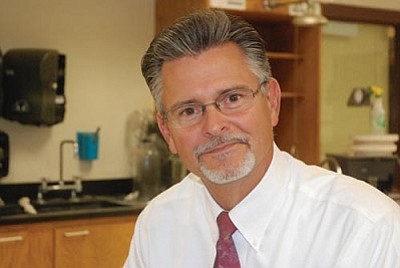 Matt Malloy has taught science at Camp Verde High School of 17 years. He says the challenges of the job are immediate but the rewards often don't come for years. But it is the challenge to make his students better people that keeps him focused.
Stories this photo appears in:
Science teacher Matt Malloy has received his share of accolades in the 17 years he has taught at Camp Verde High School.