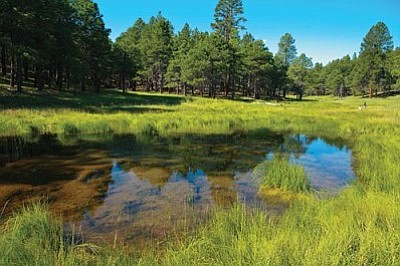 Courtesy photo
It is accepted by everyone concerned that Arizona's high country forests are overgrown and that the overgrowth is the cause of the devastating wildfires that have ravaged the state over the last decade. It is believed that thinning will not only help prevent catastrophic fires, but also improve streamflow and recharge.
Stories this photo appears in:

It's not often the U.S. Forest Service, environmentalists, loggers and cattlemen agree on something. In the instance of Arizona's forests, they all agree there is too much brush and too much lumber waiting to burn.