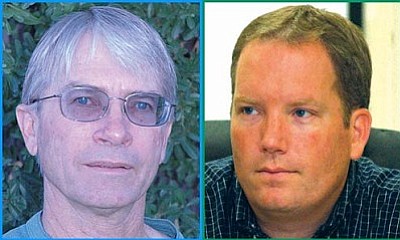 Camp Verde Sanitary District Chairman Chip Norton and Camp Verde Town Manager Russ Martin have started discussions about a merger.
Stories this photo appears in:

The subject has been broached and the question has been popped, once again. Does the Town of Camp Verde want to assume control of the sanitary district? Does the sanitary district want to become a municipal utility?They are questions that have been tossed about for years, but for a variety of reason have never gone much past discussion.