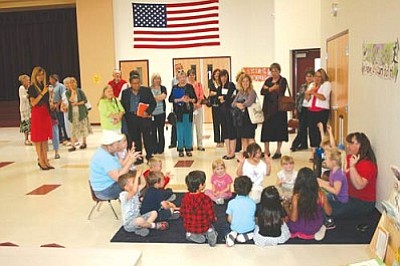 VVN/Philip Wright
Beaver Creek School recently took area officials, including County Supervisors Tom Thurman and Chip Davis, on a tour of the school's Aftershock Preschool and Head Start programs.
Stories this photo appears in:

"We're seeing pre-literacy readiness," said Karin Ward. "My first graders - about half of them - are going into second grade readers. It makes a difference."