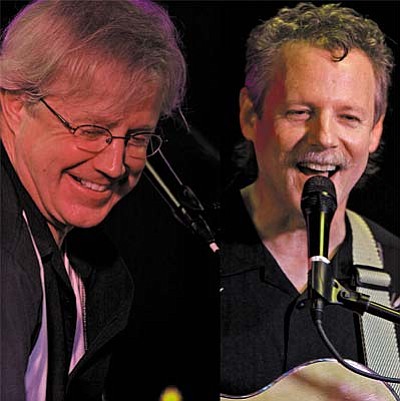 Rainbow Acres presents Seymour-Cyge Band May 20At 3 p.m., The Seymour-Cyge Band will bring back memories for baby boomers and others with the next performance in the Rainbow Acres Fine Arts Series. This "Tribute to Rock and Roll" is free and open to the public, with light refreshments to follow. It all happens at the Palmer Community Center on the campus of Rainbow Acres, located at 2120 W. Reservation Loop Road off Middle Verde Road in Camp Verde. For more information about this Rainbow Acres performance, the Fine Arts Series, or scheduling an event at the Palmer Community Center, contact Kelli Kowalski at (928) 567-5231 or kelli@rainbowacres.com.
Stories this photo appears in:

Chili cooks and tasters needed The fourth annual Cornville Chili Cook-Off is scheduled Saturday, June 2, 10 a.m. until 2 p.m. at Windmill Park. Check for more listings!