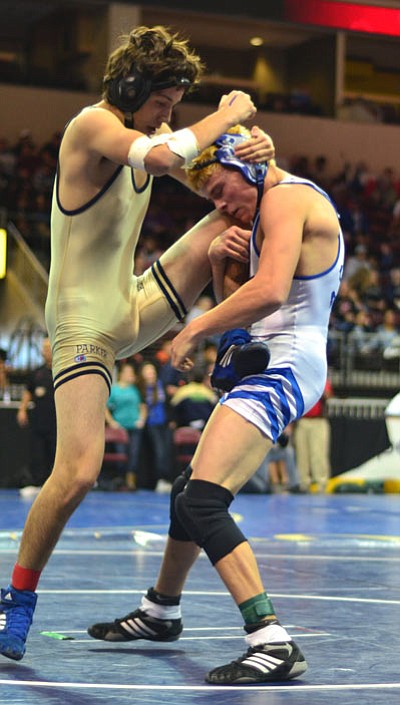 Joel Lobaugh wrestles at the state tournament in February. Chagolla expects big things from Joel next year as a senior. VVN/Sean Morris
Stories this photo appears in:

For last weekend's Weekend Wars, fans came to see their kids compete and some made a camping trip out of it. They showed up in RVs to attend the popular tournament. We had a huge attendance bringing much needed tourism dollars into the Verde Valley. They left energized, inspired and motivated to return to future Weekend Wars. It was a great day filled with fun and great competition.