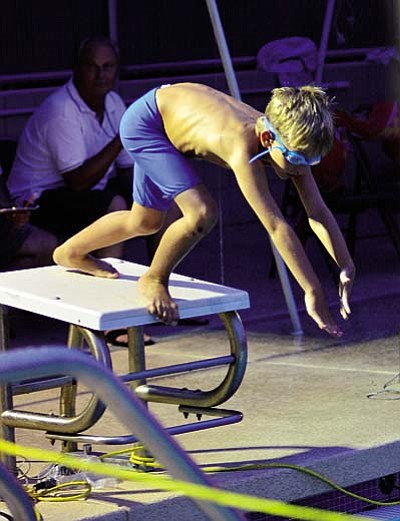 Dive in and help the Cottonwood ClippersThe 31st annual Cottonwood Clippers Swim Team Booster's membership drive is under way! Local businesses and swim families are encouraged to show their support of the swim team by joining the Clipper Boosters.  There are four different levels of participation available.  Some of the business booster advantages are:  seasonal banner at the pool all season, year-round web ad link to your business website, and more.  The Clippers swim team was implemented to aid, encourage, and assist in the support of a competitive swimming program. If interested, please contact Terry at 634-8633.
Stories this photo appears in:

SOS Breakfast at the VFW May 26 The Veterans of Foreign Wars Post 7400 will be serving up their renowned S.O.S. beginning at 8:30 a.m. on Saturday May 26 to kick off the Memorial Day weekend. Check for more listings!