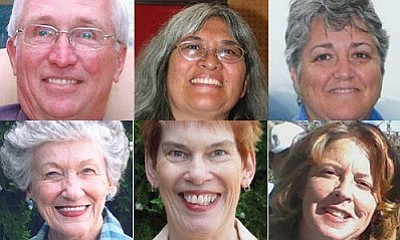 Leading in the early returns were (top from left) Bob Simbric, Helen Freeman and Christine Schneider at Camp Verde Unified School District and (bottom from left) Jeannette Estes, Diana Foltz and Jackie Harshman at Beaver Creek School.
Stories this photo appears in:

Estes, Foltz and Harshman lead in Beaver Creek
Camp Verde and Beaver Creek school boards will have new faces but similar issues to face as they head into financial battle. Camp Verde will not have the boost of a budget override.