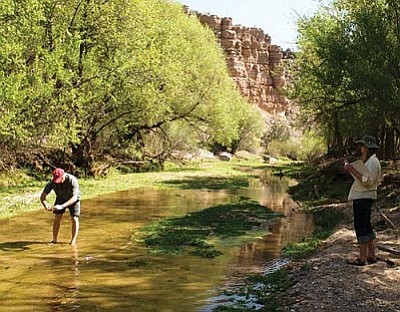 Courtesy photo
The concept that fish, wildlife and riverside habitat have a right to water that can be codified in law is fairly new. However, in the last few decades, governmental agencies as well as conservation groups have applied for instream water rights on many of Arizona's streams and drainages in an attempt to preserve flows.
Stories this photo appears in:
As American Western water law developed throughout the 1800s and into the 1900s, the notion that a stream or the natural world that depends on the water flowing through it had a water right was totally alien.