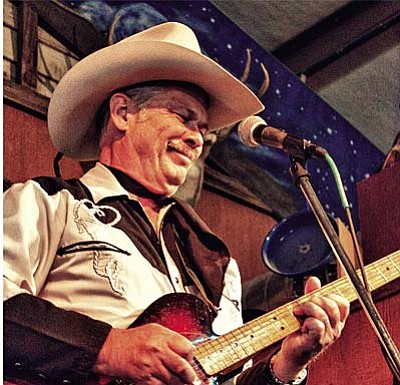 Blazin' M benefit for Bill BassettNov. 16One night only, Friday, all dinner and show ticket proceeds for the evening's regular cowboy dinner and show performance at Blazin' M Ranch will go to the Bill Bassett family. For more than seven years Bill has been a member of the Blazin' M Cowboys. Just a few months ago, Bill was diagnosed with a rare form of leukemia. Fortunately, Bill very recently returned to work on a limited basis, but with mounting medical bills due to hospitalization and expensive treatments, the Blazin' M Family members, staff and performers have stepped forward to volunteer their time and work to put on the show for this night with all proceeds from ticket sales going directly to Bill. All dinner/show ticket prices are $35 for this event. For more information call (928) 634-0334 or email info@blazinm.com.
Stories this photo appears in:
VV Computer Club MeetingsNov. 8The Genealogy Special Interest Group (SIG) meeting is Thursday at 6 p.m. Check for more listings!