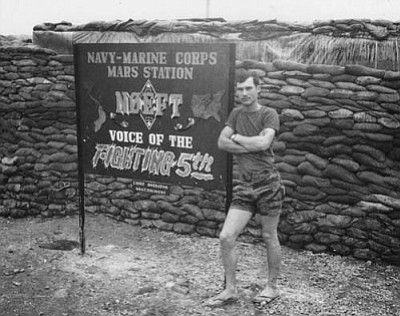 Marine rifleman Thomas Rounds posed beside the sign at the compound for his unit, 1st Battalion 5th Marines at Phu-Bai in Vietnam.
Stories this photo appears in:
In February 1970 when Marine rifleman Thomas V. Rounds returned from his year tour in Vietnam, he found it difficult to sleep the first night because it was too quiet. But on the second night he turned on a pocket radio very low.