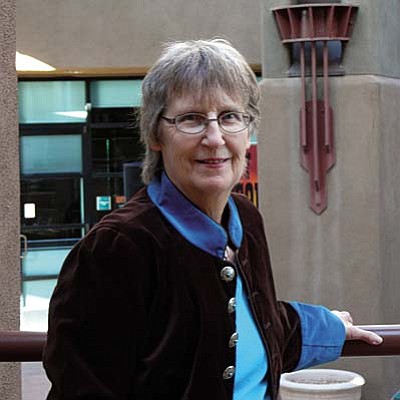 Local author signs books at Brandi'sNov. 17Val "Ginny" Chanda has just published her second novel "Psy Mind: Calculated Risks." She will be signing copies of her new book, as well as her previous book, "Psy Mind: Deadly Reckoning," at Brandi's Kitchen in Cottonwood on Saturday from 10 a.m. to 2 p.m. The Psy Mind books are futuristic mystery-thrillers.
Stories this photo appears in:

Men's Prayer BreakfastNov. 10Saturday at 8 a.m. is the Men's Prayer Breakfast at New Beginnings Church of the Nazarene.Check for more listings!