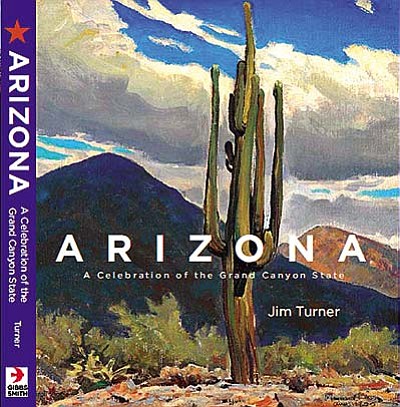 Arizona Centennial 'Last Hurrah' in CornvilleDec. 1The Cornville Historical Society is pleased to announce that noted Arizona historian and author Jim Turner will present "Arizona Statehood's Last Hurrah: Celebrating the Centennial in the Verde Valley", at 6:00 pm, Saturday, December 1, at Oak Creek School, 11490 East Purple Sage Road in Cornville. The seventh annual holiday fundraiser event will feature holiday refreshments and the popular gift basket drawing. All proceeds will support the Cornville Historical Society. The public is invited to see Turner's power point presentation about Arizona's first 100 years, weaving in stories and anecdotes relating to the State in general and Verde Valley in particular. The program is made possible through the Arizona Humanities Council.
Stories this photo appears in:

Dance class sign up starts Nov. 19Sign up for both Country Western and Latin ballroom dance classes begin Nov. 19.Check for more listings!