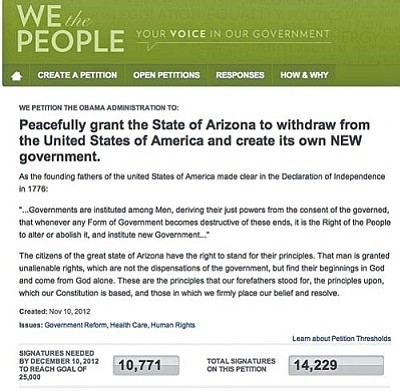 Language of the secession petition:"We petition the Obama Administration to peacefully grant the State of Arizona to withdraw from the United States of America This petition is one of several dozen calling for specific states to secede from the union. They have been posted on a White House website, "We the People," that allows people to put up petitions and seek a response from the administration. (Photo courtesy whitehouse.gov)
Stories this photo appears in:
Arizona has been in the union more than a century, but some residents appear to want out after the last election.