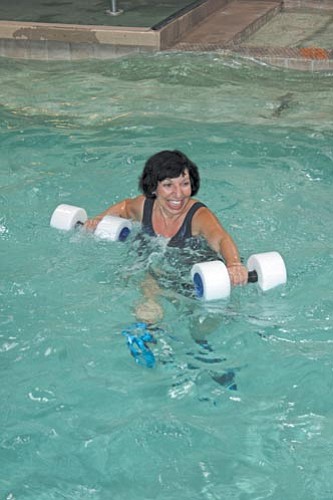 VVN/Philip Wright
Nancy Jo Ricca is a post rehabilitative specialist. She conducts water aerobics classes and also works with homebound patients with physically limiting conditions.
Stories this photo appears in:

Weight loss, balance, strengthening and range of motion
To begin, Nancy Jo Ricca, wants you to know what she is not. "I'm not a physical therapist," she said. "I'm a post rehabilitation specialist. Most of my clients have special conditions."