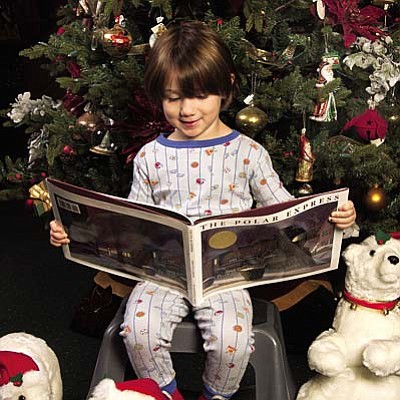 Polar Express Party returns to JeromeNov. 30The Jerome Chamber of Commerce presents the annual Polar Express Party Friday at Spook Hall, 260 Hull Ave., beginning at 6 p.m.The Polar Express has become a favorite Christmas tradition for more than 5 million readers. Join the Jerome Chamber of Commerce as they host a cozy holiday party where kids can participate in lots of fun activities, including writing a letter to Santa, making an ornament, hot chocolate, a great cookie and a reading of the classic children's story. Anyone with the book can bring it and read along. Pajamas are welcome and encouraged. Tickets should be purchased in advance at Mooey Christmas on Jerome Avenue in Jerome or credit card sales by phone at 634-2604. Only 160 tickets will be sold. And…who knows…there may be a surprise visit from Santa.
Stories this photo appears in:

Blood Drive at Rainbow Acres Dec. 14 Be a hero - a blood hero! Rainbow Acres will host a blood drive from 10 a.m. to 2 p.m. on Friday in the Palmer Community Center.Check for more listings!