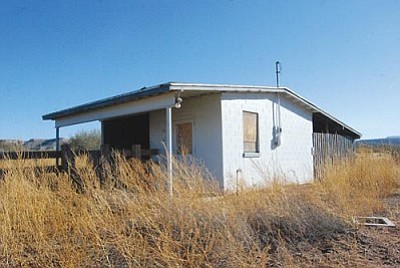 VVN/Steve Ayers
An old building on the 118-acre community park property, once used as a barn, has been identified as a possible location to store equipment and other items for volunteers to use. However, it has asbestos roofing and lead paint that must be removed and repairs that need to be made before it would become usable.
Stories this photo appears in:

Four years ago when the Town of Camp Verde bought its 118-acre community park property there were more questions than answers as to how it should be developed.