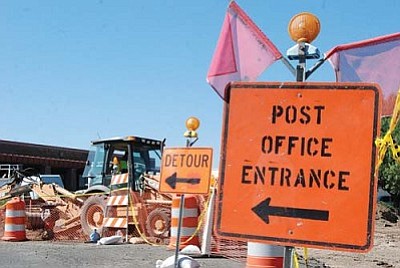 Unisource Energy, the local gas company, will be digging in the same portion of roadway at Seventh Street and Finnie Flat Road recently dug into for a storm water drainage project. The company is installing a new gas line to neighboring town homes that will eventually run north on Montezuma Castle Highway.
Stories this photo appears in:
Ron Long says he hasn't felt worse during a day at work than he felt the day he was told he was going to have to go back to Seventh Street and Finnie flat Road to do more underground work.