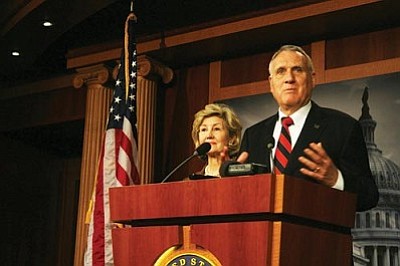 Sen. Jon Kyl, R-Ariz, says the Achieve Act he proposed with Sen. Kay Bailey Hutchison, R-Texas, is preferable to the DREAM Act, which would create a pathway to citizenship for some illegal immigrants. His bill would allow some to stay legally, but would not grant citizenship. (Cronkite News Service photo by Khara Persad)
Stories this photo appears in:

Arizona Sen. Jon Kyl unveiled an immigration reform bill Tuesday that would let young immigrants, brought to the United States illegally by their parents, gain legal status over the course of several years.