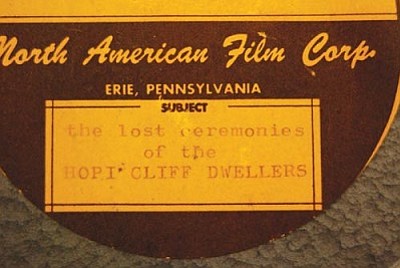 VVN/Steve Ayers
As friend of the Hopi tribe, Milo Billingsley spent years advocating for their right to preserve their ancient traditions, dances and religion. In 1958 he made a series of films documenting their dances.
Stories this photo appears in:

Ron Brattain's Indian art store in Casa Grande was as much a museum or reservation trading post as it was a retail store.In 1987 a woman by the name of Alice showed up with a box of Indian artifacts she said had come from her former employer, a Mesa dentist by the name of Milo Billingsley. Among the items were a shield, a leather dress, a wooden flute, a ceremonial mask, a handful of woven baskets and three reels of 16 mm movie film.