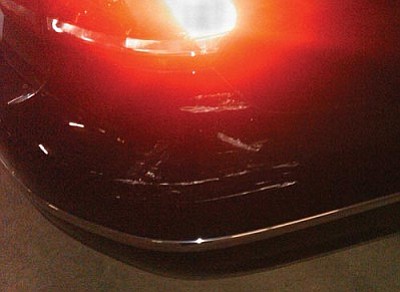 This photograph, taken by undercover FBI officers on March 27, shows the damage to the vehicle that Attorney General Tom Horne was driving after he allegedly hit another vehicle and left the scene. Horne later denied knowing he had hit someone else. But the FBI reports that Horne had the damage to the car he was driving buffed out.
Stories this photo appears in:

Tom Horne caused more than $1,000 worth of damage to another vehicle before driving away without leaving a note, ostensibly according to FBI agents to conceal an affair.