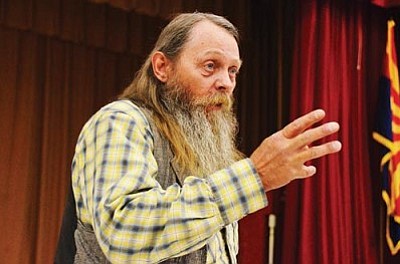 District 2 County Supervisor Candidate Scott "Wild Wes" Lance: "I need an attorney. I don't know what's going on here. I am running for a county office and this is a bash on me. I am not a college person. I object to everything ... I feel like this is a witch hunt."
Stories this photo appears in:

Mother of naked Lynx Lake Jeep thief testifies
Yavapai County Attorney Sheila Polk is taking a unique - and unprecedented - angle in the fight to stop the synthetic drugs known as bath salts and spice: She wants stores that sell them declared a public nuisance.