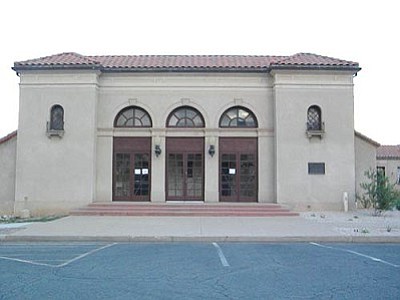 After William A. Clark's death, company funds helped build the Clark Memorial Clubhouse, which opened in 1927. It is still used for a variety of town activities.
Stories this photo appears in:
Despite claims by Maryvale in Phoenix and McCormick Ranch in Scottsdale that they were Arizona's first master-planned communities, that distinction was claimed generations earlier by the Clarkdale Townsite, designed as a company town for William A. Clark's United Verde Copper Company smelting operation.