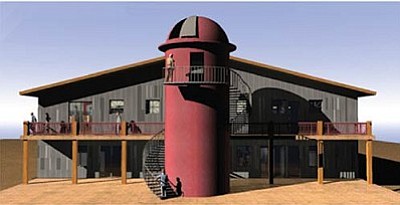 Plans to build a new library will move one step closer to reality on Wednesday if the council decides to give direction to Town staff to engage an architect and engineer to begin work on the final design and costs estimates for the project.
Stories this photo appears in:

With nearly $700,000 in its coffer and another $300,000 being held privately, the Town of Camp Verde is moving forward on the construction of a new library. At Wednesday's session, the Town Council will get an update on what has taken place and what the next steps will be.