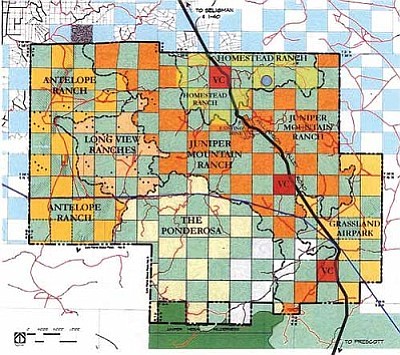 The planned area development proposed for Yavapai Ranch would call for 6,500 home sites on parcels between 2 acres and one square mile in six. It also calls for shared wells where practical, though most of the wells will be placed into the Big Chino watershed.
Stories this photo appears in:

Two years ago the Yavapai County Board of Supervisors adopted two new sections to its planning and zoning ordinance in an effort to limit the growing problem of lot splits.