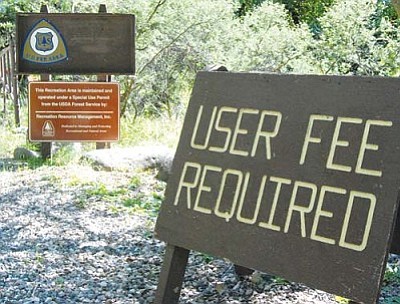 VVN/Steve Ayers
Forest Service concessionaires, like those at Beaver Creek Campground, are allowed under Forest Service policy to charge fees for sites they operate that the Forest Service can't. The policy is the subject of complaint filed in federal court this week.
Stories this photo appears in:

Decision will affect fees charged in Coconino
The U.S. Forest Service's campground concessionaire program started 30 years ago as an experiment. Short-staffed, the agency slowly began turning over the operations, maintenance and management of campgrounds and trailheads across the country to private contractors, who in turn got to keep the fees. Today, it is an industry. And as of this week, it is an industry under attack.