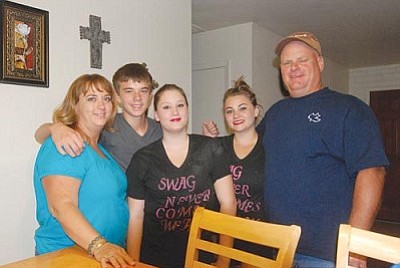 VVN/Steve Ayers
Jerry and Tammy Oothoudt became foster parents four years ago. Along the line they adopted Kevin (second from left) and Vanaa (center) and taught their own daughter Krista that love has no limit.
Stories this photo appears in:

Four years ago Jerry and Tammy Oothoudt were facing a bittersweet time in their lives.On one hand they were happy for having raised their 14-year-old daughter Krista to become the young woman she was. On the other hand they knew that in a few short years she would fledge, and the nest around which their collective lives had centered would be empty.