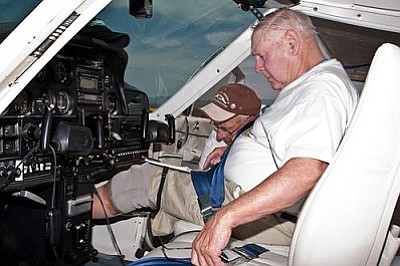 Courtesy photo by Brian Lewis
Bob Reynolds gets situated in the cockpit with help from his friend Dale Williams before a flight on Sunday, April 7.
Stories this photo appears in:

Bob Reynolds hasn't flown a plane in years. Bob has diabetes and both legs have been amputated below the knees. He now gets around with prosthetic limbs, that can be a little fussy at times.