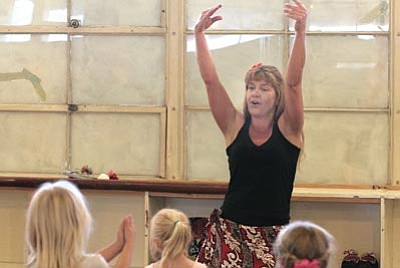 Long-time dance instructor Kathy Reay teaches 3- to 6-year-olds the art of Polynesian dance Monday at the Camp Verde Community Center. The classes are sponsored by Camp Verde Parks and Recreation. VVN/Bill Helm
Stories this photo appears in:

Kathy Reay of Rimrock first learned Polynesian dance when she was 7 years old."Tanya Ku'uleilani Muse was my dance instructor," Reay said. "She was the most beautiful woman I had ever seen. To see her dance made me want to be like her."