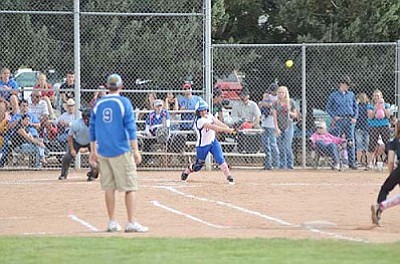 Shelby Mulcaire nails her sixth home run of the season. VVN/Travis Guy
Stories this photo appears in:
Big wins for teams as state playoffs loom in the next week
It was setup almost like a movie. The Camp Verde Cowboys' baseball and softball teams were both coming off losses to Payson High School and were in must win situations if they had any hopes of making it to the state playoffs ... and it was senior night.