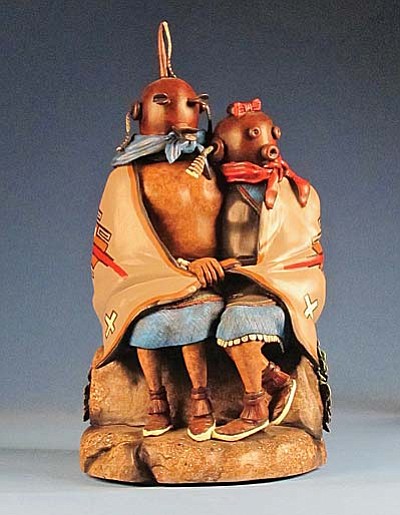 Mudheads in Love, by Lake Montezuma artist Gerry Quotskuyva. Courtesy photo
Stories this photo appears in:

Quotskuyva: Dream was 'catalyst that got me started'
RIMROCK - Before Hopi artist Gerry Quotskuyva carved Katsina figures, he carved ice. Quotskuyva, a resident of Rimrock, managed a restaurant's kitchen in the early 1980s.