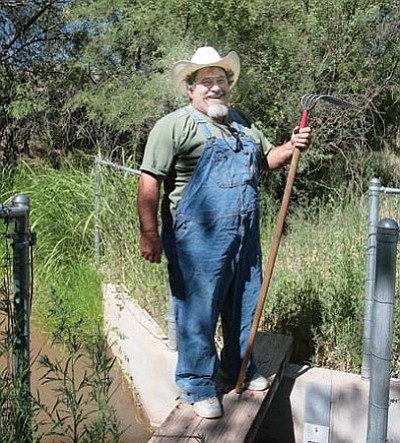 VVN/Bill Helm
John McReynolds, ditch boss for the Eureka Ditch in Camp Verde, says that his objective each day is to have water for the shareholders. And since he lives at the end of the ditch, if McReynolds sees water in the ditch when he wakes up, he knows the rest of the shareholders have water.
Stories this photo appears in:
Ditch boss, Eureka Ditch, Camp Verde
John McReynolds always seems to be on the go.