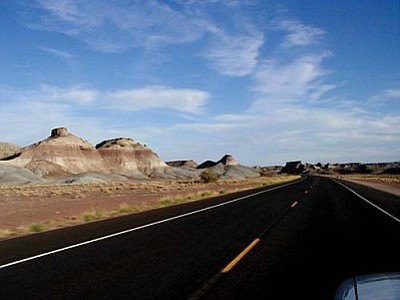 Arizona was sixth-best state in the nation for the condition of its roads in 2011, according to an analysis of federal highway data by TRIP and USAToday. This road is in northwestern Arizona. (Photo by ManHole.ca via flickr/Creative Commons)
Stories this photo appears in:
Arizona has some of the safest roads and bridges in the nation, according to a new analysis of Federal Highway Administration data, but experts worry that recent budget cuts could threaten state roads in the future.