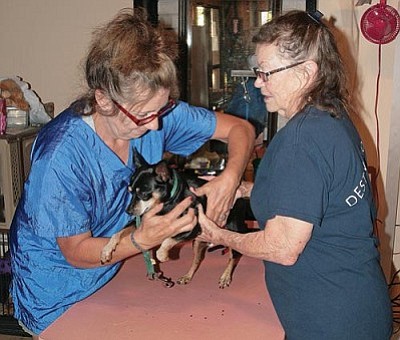 VVN/Bill Helm
Sybil Ling of Lake Montezuma, right, helps Doggy Styles owner Brenda Tatum clip the nails of Ling's dog Tyson. Ling says Rimrock-based Doggy Styles does "an excellent job here and they're kind to the dogs."
Stories this photo appears in:

Brenda Tatum grew up around animals. Many of them.