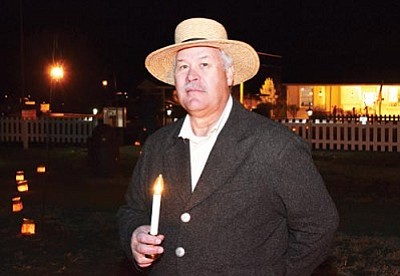 VVN file photo
Candlelight tours of Fort Verde State Historic Park have become a tradition. The tours are this weekend.
Stories this photo appears in:

Ornament-making workshop, candlelight tours kick off annual Victorian Christmas
In the 1700s, a time when bathing was less frequent than it is today, the tussie mussie was sometimes used to hold herbs and flowers to conceal body odor.