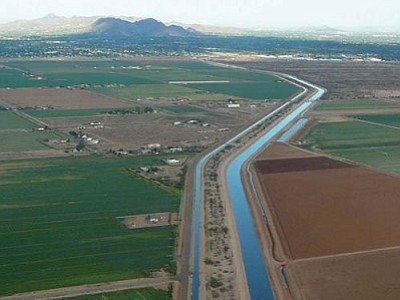 The Arizona Canal, cutting through the Salt River-Pima Indian Community east of Scottsdale, helped channel Salt River water to allow farming and development in the Valley. Former Phoenix Mayor Phil Gordon said the foresight that created that system a century ago should have Arizona officials forming a partnership with Mexico to secure desalinated seawater. (Arizona Department of Water Resources Photo)
Stories this photo appears in:
The former mayor of the nation's sixth-largest city wants Arizona to form a partnership with Mexico that would build desalination facilities and tap in the ocean's virtually limitless supply of water.