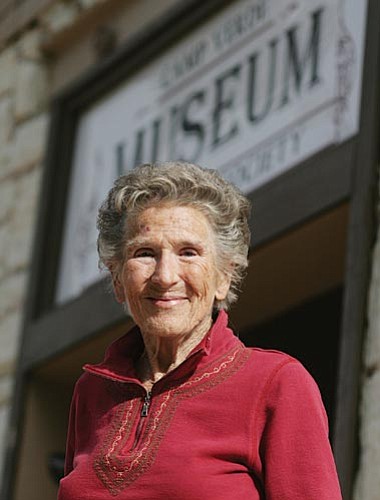 Babs Monroe has lived in Camp Verde all 83 years of her life. When Monroe attended grade school, the schoolhouse was downtown - in the building currently used by the Camp Verde Historical Society. Monroe is now a member of the historical society. VVN/Bill Helm
Stories this photo appears in:

Camp Verde's living history remembers a time ...
Camp Verde residents are like people anywhere else in the world, as they begin the New Year with dreams, goals and ambitions. For the town's long-time populace, their thoughts are oftentimes more reflective.