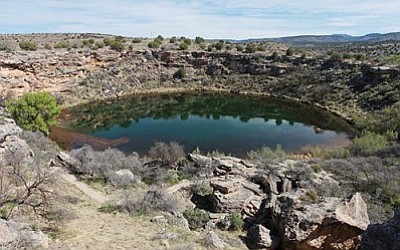 G is for government shutdown. The 16-day-long government shutdown in October was the third-longest government shutdown in U.S. history Locally, the shutdown meant that employees at Montezuma Well, pictured, and Montezuma Castle were given unexpected - and unpaid - time off. VVN/Bill Helm
Stories this photo appears in:

Beaver Creek. Camp Verde. A year in review ...
The following is an alphabetized list of news stories in Camp Verde and in Beaver Creek, as they occurred in 2013.No names have been changed. Because many are innocent.