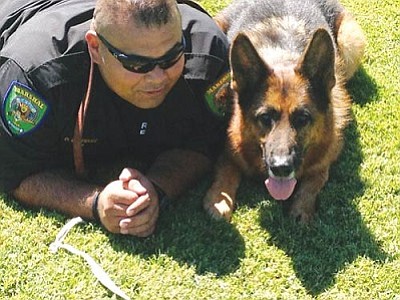 Photo courtesy Sgt. Oscar Berrelez
K-9 Jake with handler Sgt. Oscar Berrelez
Stories this photo appears in:
CVMO sergeant seeks help for K9 memorial statue
Off the clock, Jake showed a playful side. But on the job, he was the co-worker you didn't want to mess around with too much.