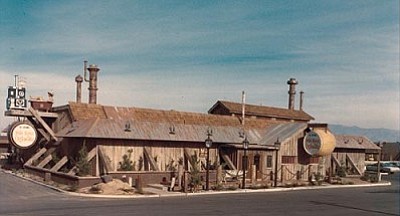 Bobby McGee's Conglomeration was a restaurant/night club in sensory overload. The iconic guy in the bathtub atop the sign at Bobby McGee's actually was a likeness of owner Bob Sikora.
Stories this photo appears in:
In the world of restaurateurs and nightclub owners, Bob Sikora is a superstar - honest to God hall of fame material if only such an institution existed.