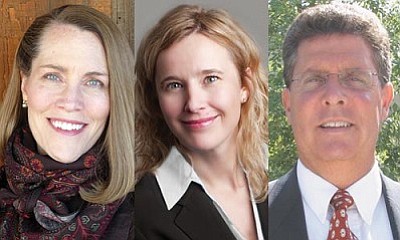 Jodie Filardo is VVREO vice chair and the economic development director in Clarkdale; Jennifer Wesselhoff is VVREO secretary and president/CEO of the Sedona Chamber of Commerce; Casey Rooney is a VVREO board member and the director of economic development for Cottonwood.
Stories this photo appears in:
VVREO hitting its stride
The idea of regional economic development has been around for a long time. Years ago, the Verde Valley Economic Development Council got started - then fizzled out.