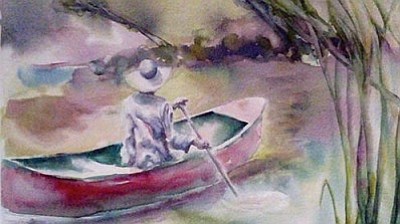 Kristen Rothrock captures a day on the river with "Looking Downstream," a sample of the kind of work that could come out of the art project "A River Runs Thru Us."
Stories this photo appears in:
Rivers have a way of inspiring us. They inspire some to enjoy the great outdoors with rods or boats. They inspire others to bring out their latent environmentalist badge to protect the waterway from malcontents.The Verde River is particularly adept at inspiring disputes and crusades.But have you ever looked at the Verde River through the eyes of an artist?