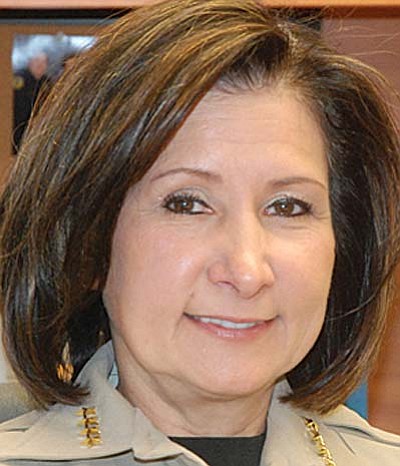 Changes in the Camp Verde Marshal's Office during Marshal Nancy Gardener's first full year on the job were more than uniform deep. Many policies were rewritten, training programs implemented and technological changes made in an effort to modernize the department.
Stories this photo appears in:

More on the way for Camp Verde Marshal's Office
CAMP VERDE - When Nancy Gardner arrived in Camp Verde in early 2012, she knew she was taking over a department that was in need of modernization.