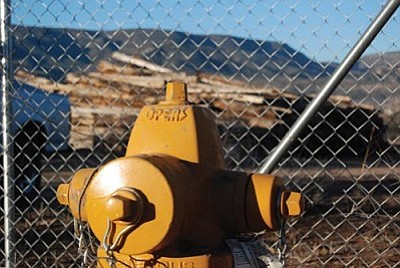 VVN/Steve Ayers
Last week a crew from McDonald Brothers Construction put in a water line down Murdock lane, installing a fire hydrant outside the gates of California Hotwoods wood yard. The completion of the project brings to an end a dispute over the wood yard's right to operate in the residential neighborhood.
Stories this photo appears in:
Some residents along Murdock Lane were a bit surprised to see a construction crew digging their way down the road the last few weeks.The word on the street was that a new sewer line was headed their way.