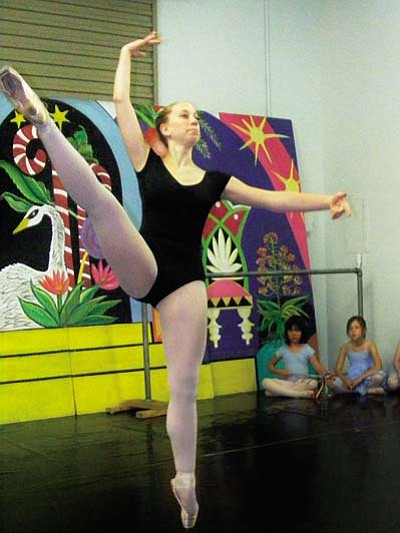 Sedona Chamber Ballet Company to Hold Auditions Jan. 19Sedona Chamber Ballet Company is looking for eight highly accomplished male and female ballet dancers for its current season. Auditions will be held on Saturday at 2 p.m. at Danse Sedona: School of Classical Ballet and will consist of barre and center combinations. Dancers should provide a résumé including head shot, first arabesque and tendu ala seconde. Ladies should be prepared to do center work en pointe. Minors should be accompanied by a parent or guardian. For more information email sedonachamberballet@gmail.com. 
Stories this photo appears in:

VV Computer Club MeetingsThe Genealogy Special Interest Group (SIG) meeting is Thursday, Jan. 10, at 6 p.m.Check for more listings!