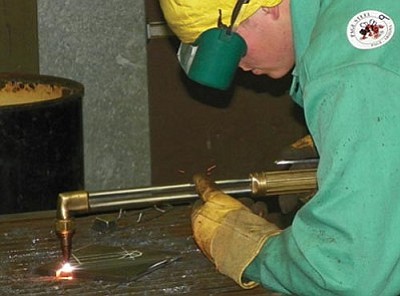 SkillsUSA Arizona
Students from around the region will be in the Verde Valley competing in vocational skills tests on Friday, Jan. 25, as part of the SkillsUSA Arizona Region 4 conference.
Stories this photo appears in:

It is tough stuff. Tuning up a car, making a cabinet, whipping up a gourmet dinner, welding a usable article, producing a spectacular photograph, battling a fire or, perhaps toughest of all, public speaking offer special challenges for everyone.