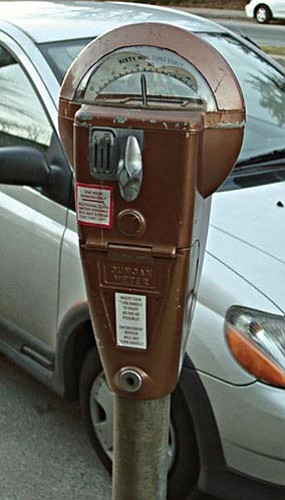 Tired of parking meters that don't work? The Arizona Legislature is trying to tighten regulations.
Stories this photo appears in:
So you've driven to the big city to shop, parked the car, plunked a quarter into the meter and -- nothing.Another quarter or two. Still a red flag. And you're now out of coins.